"When you dive into the sea, you are diving into the origin of us all"
Peter Godfrey-Smith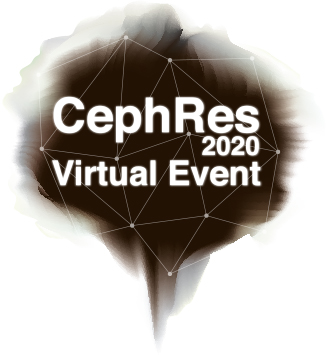 When Professor G. Fiorito, head of the the Association for Cephalopod Research called, I have suddenly been thrown into a wonderful vortex of researchers, cephalopods, biology and creativity!
A totally brand new world which I barely knew and found extremely fascinating and articulated.
I was asked to design the brand identity for the CephRes 2020 Virtual Event. The conference is usually located in Neaples (Italy), where scientist from all over the world gather, but this year, given the restrictions, we wanted to give the participants the same welcoming as usual but in a new format.
The result was a Welcome box, which consisted of different sorts of treats in order to get the Neapolitan experience. In addition to that, the box contains a notebook/agenda where every month is represented by a different cephalopod species and a tote bag with the logo designed for the occasion.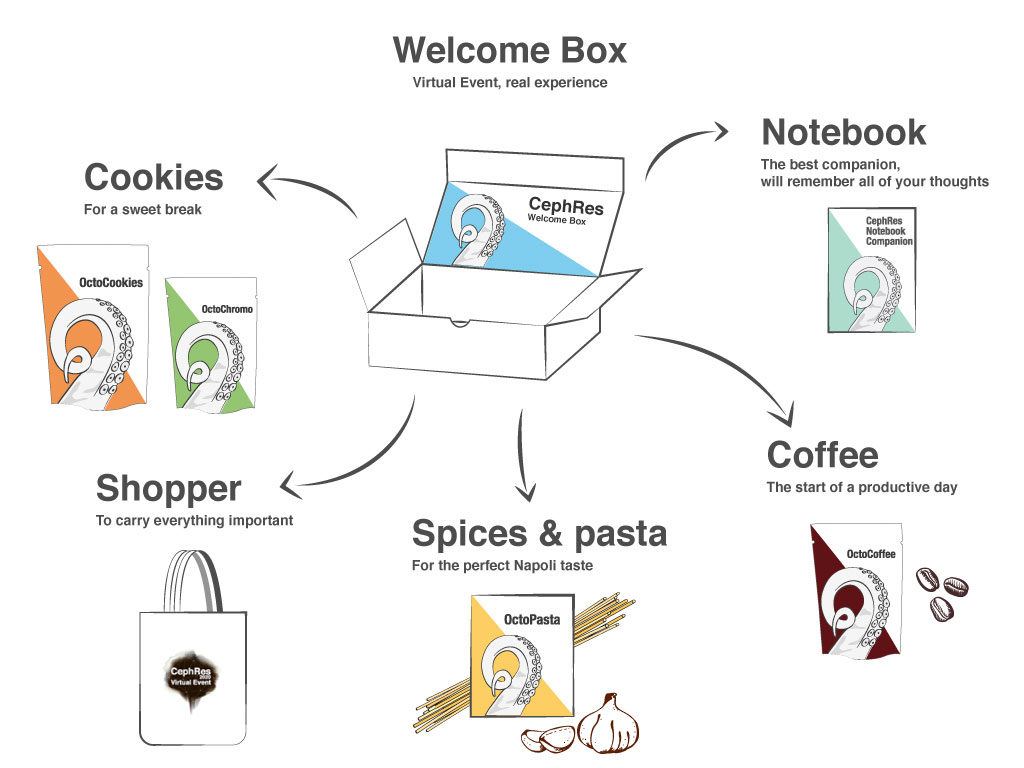 NOTEBOOK
Scientists are big-note takers, this is why I created a notebook. It is divided into months, so it will accompany the scientist throughout the year. Every month is represented by a cephalopod, a short description of its peculiarities and the monthly calendar. After that there are blank pages to write notes on.
I started with a huge and very specific research in order to illustrate correctly the cephalopods species: their shapes are uncommon and depend on their functionality, which was the most challenging and interesting part of the work.