When I think about travel the first things that come to my mind are memories. So my favorite souvenirs are experiences that I did during the trip.
Winner of the 2014 edition of the Map Pin comeptition. Despite its charm, Trieste persistently remains off the beaten track because of its geographical location: being next to fancier neighbours Venice and Croatia. However, Trieste still remains on top of the must-see places in the world. The cultural and historical value of Trieste is priceless. The city is a cultural and religious melting pot. Trieste's cuisine is inspired by Central European countries, despite the fact that the city lies by the Adriatic Sea.
This kit is designed for tourists who are keen to explore the city, rather than following a guide. It gives voyagers the opportunity to 'live' the city and have a personal memory of it. It has a fun component: an interaction with monuments.
How it works:
On the provided city map there are marked some points of interest. Te tourist will find the relieves in places that are near the monument, statue or building. The ideal locations to place the relieves are shops, cafes or restaurants that are close to the marked point.
Cromopolis is inspired by the frottage technique of a coin or a texture. The tourist puts a page of the notebook or the postcard on the relief and colors the page. With the pressure of the pencil, the icon will be impressed on the paper.
This action will remain in the memory of the person who did it, so the souvenir is not an object but the action itself.
Moreover, on the notebook there are some curiosities about the city which invite the tourist to explore the off beaten tracks of the city.
PROJECT OVERVIEW AND CONSTRUCTION STEPS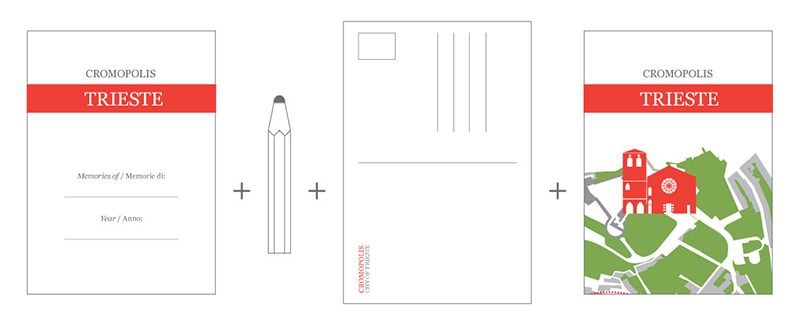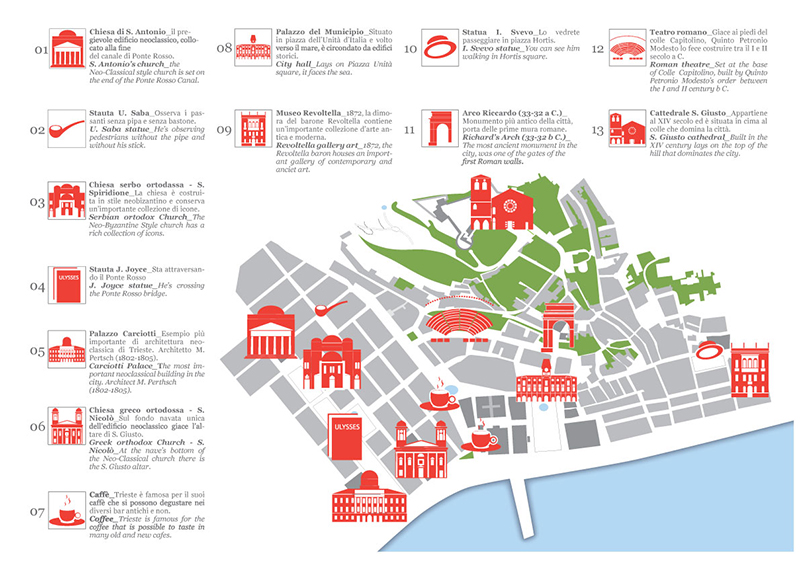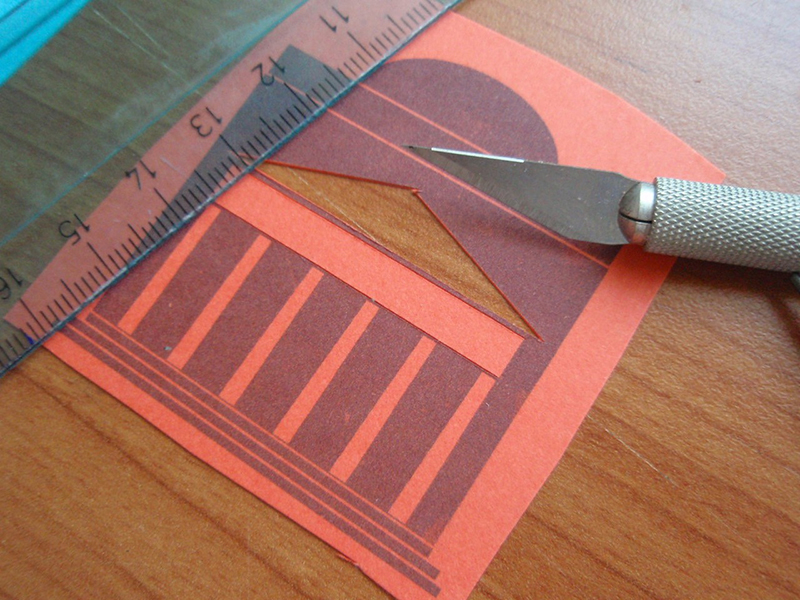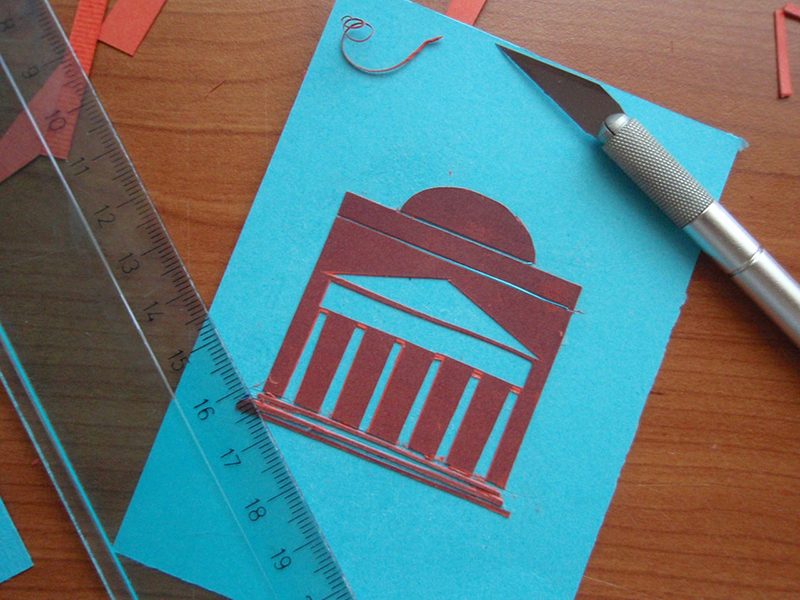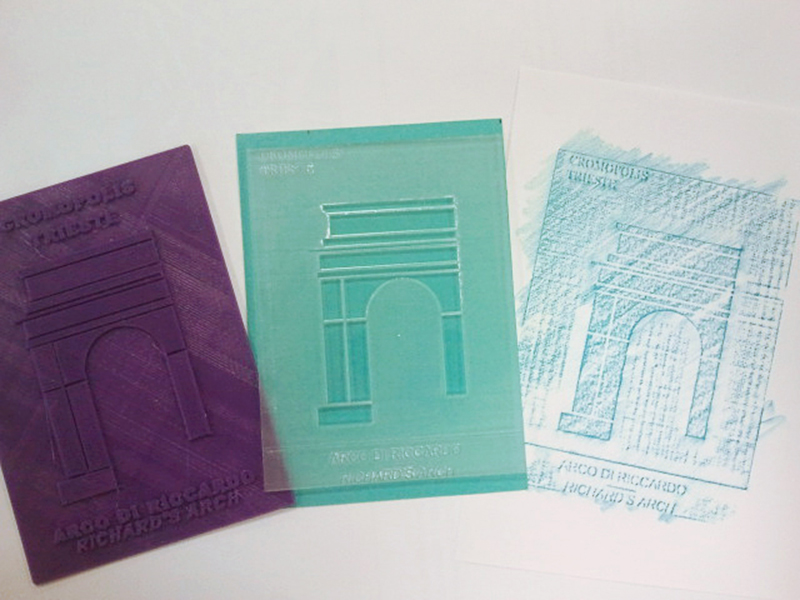 Comparison between 3d printer's and laser cut's result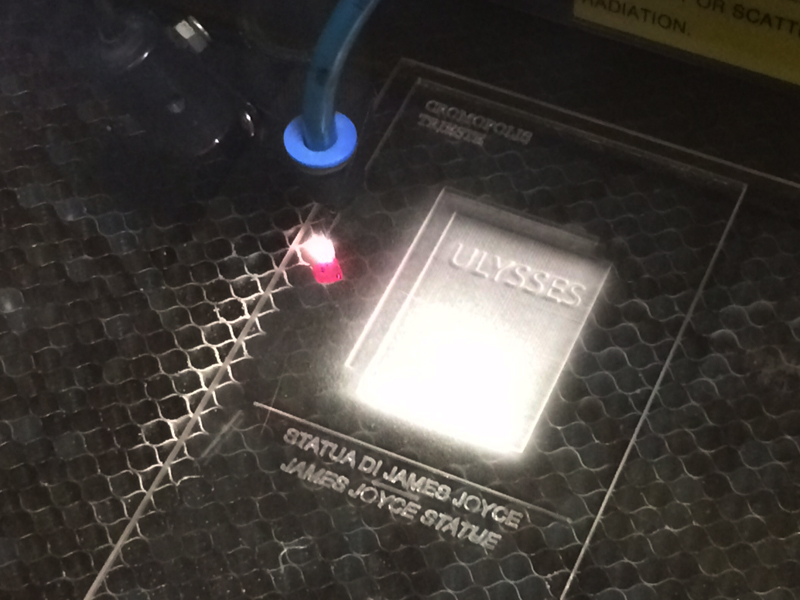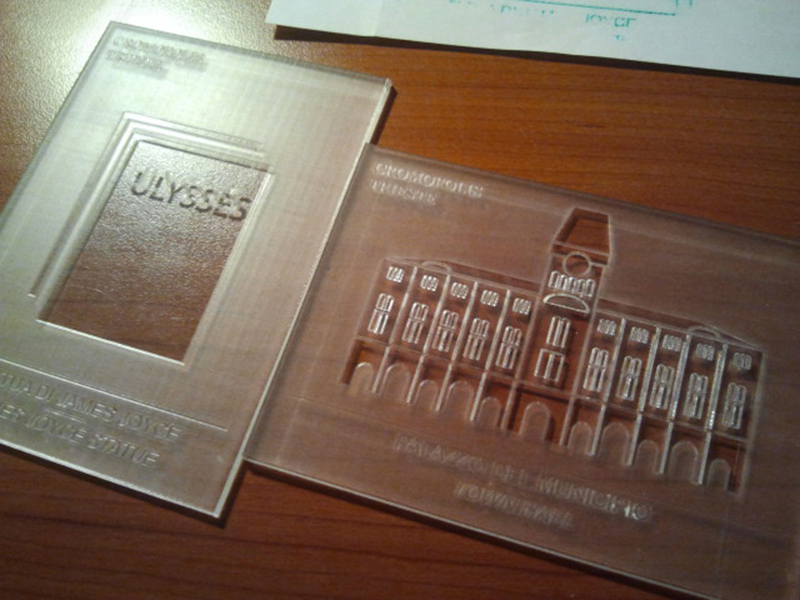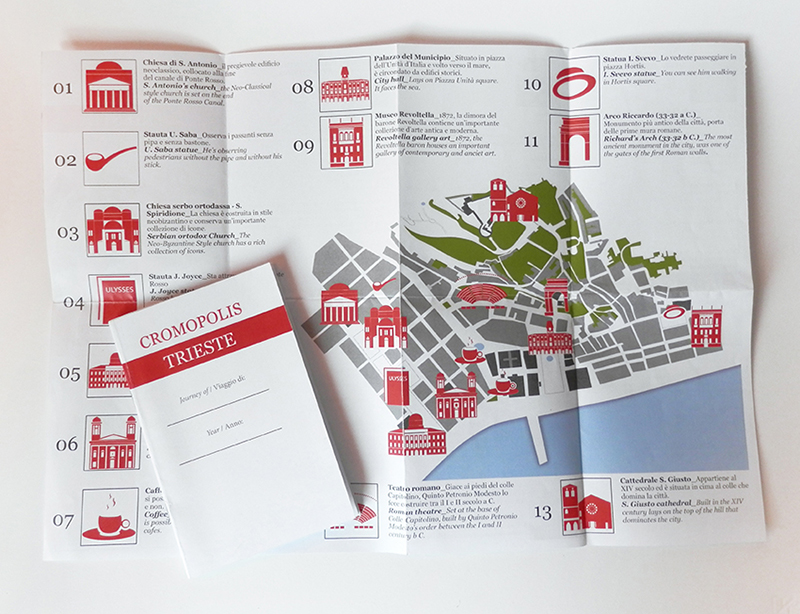 Opened city map and postcards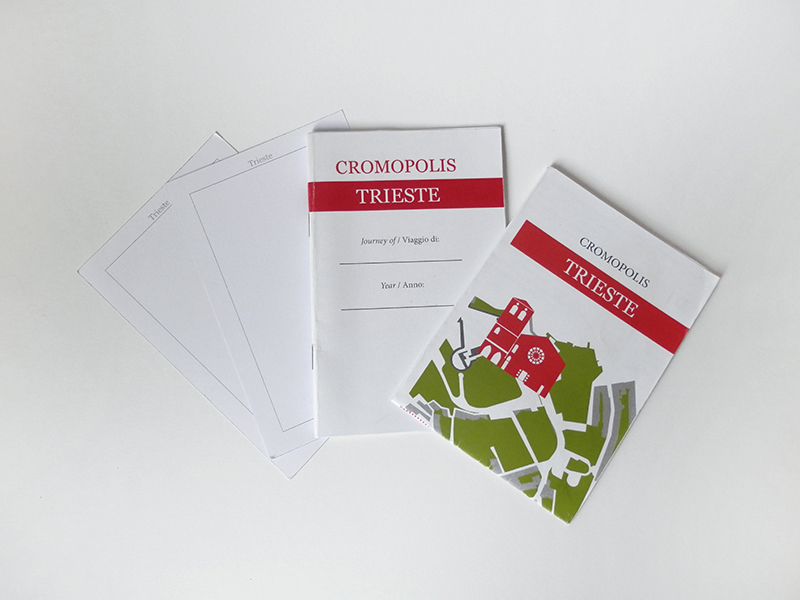 City map, postcards and notebook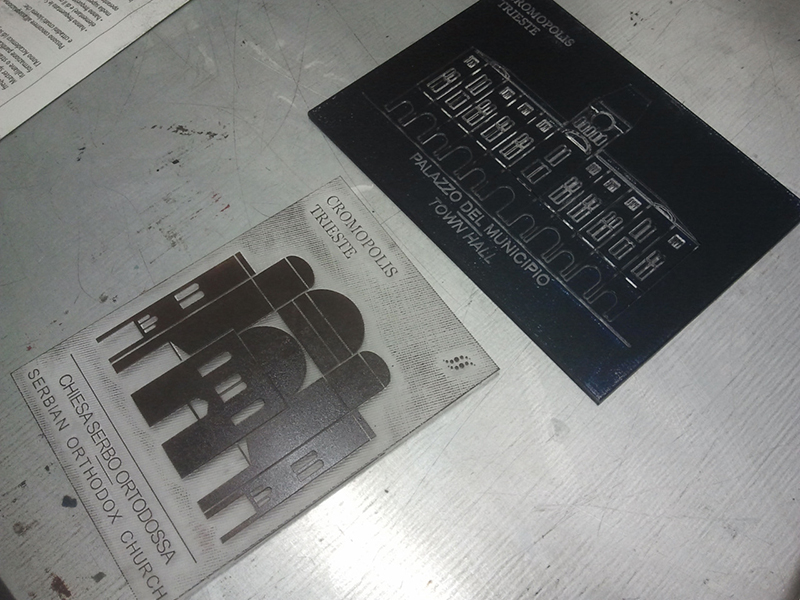 Experimentation with incision at Franco Vecchiet's workshop: figures covered with ink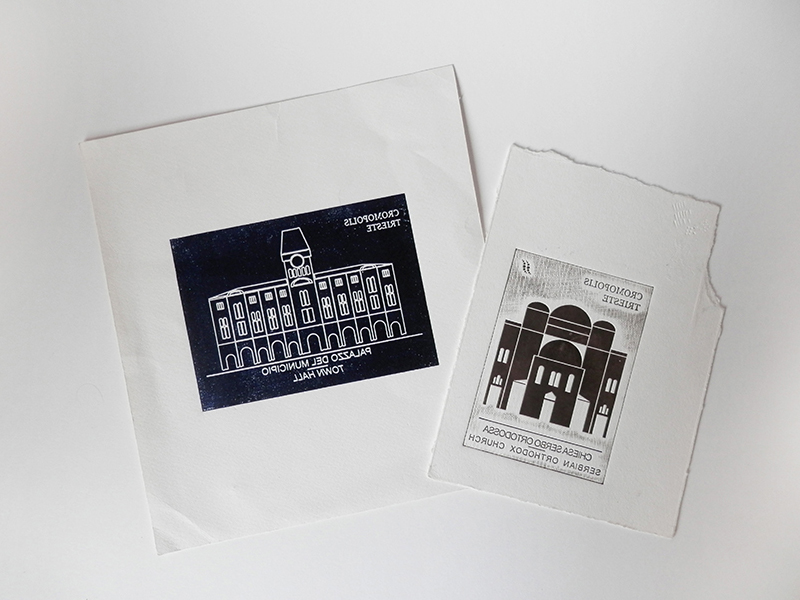 Final results with blue and brown ink