This project starts with the observation of the shadows. It is impressing how the light plays with the objects it hits. Makes us see things that maybe don't exist. I tried to convey this phenomenon on these vases. The top is corrugated but the bottom is perfectly smooth, as if a ray hit them by far and the details get lost in the distance.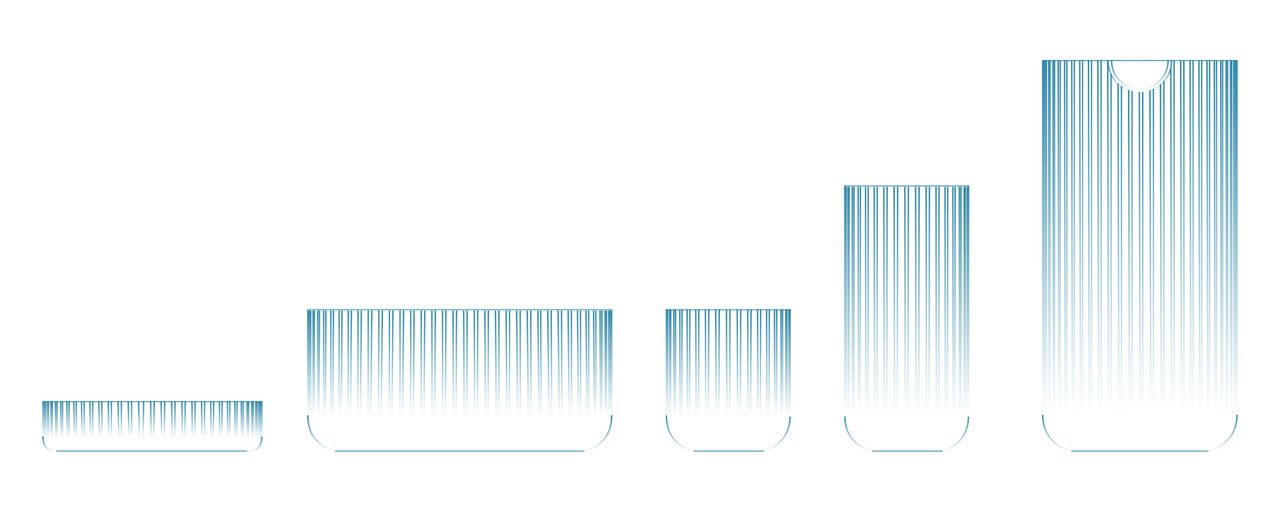 Technology: 3D modeling with Rhinoceros + 3D printing
Thanks to Claudia Bouvier for the fantastic photos, I strongly recommend to have a look at her work, she's an amazing young artist! And thanks to Ginger, who very Kindly and enthusiastically offered us the space with the perfect atmosphere to do the shooting and baked the delicious cupcake! If you are in Trieste and feel like drinking a good cup of tea/coffee and eat something tasty, go there!
(BTW: the small white vase is made with fluorescent filament, you can see it in the dark!)