Logo design for the twin volunteering Association.

The letters T and S merge to emphasize the connection between these two countries and the activities of the Association.
Poster for the launch of the association in Belgrade.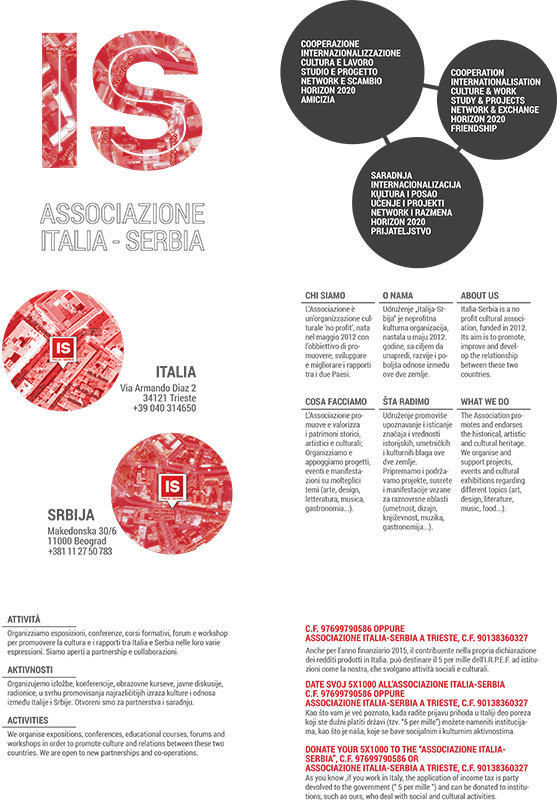 The Association organized many events whit special guests, such as prized writers like Nikoca Savic.