Papermonuments is a set of illustrated postcards which aim is to explore some monuments and buildings of the city of Trieste. The infographics provide extra information to the visitor in order to better understand the history of the represented architecture.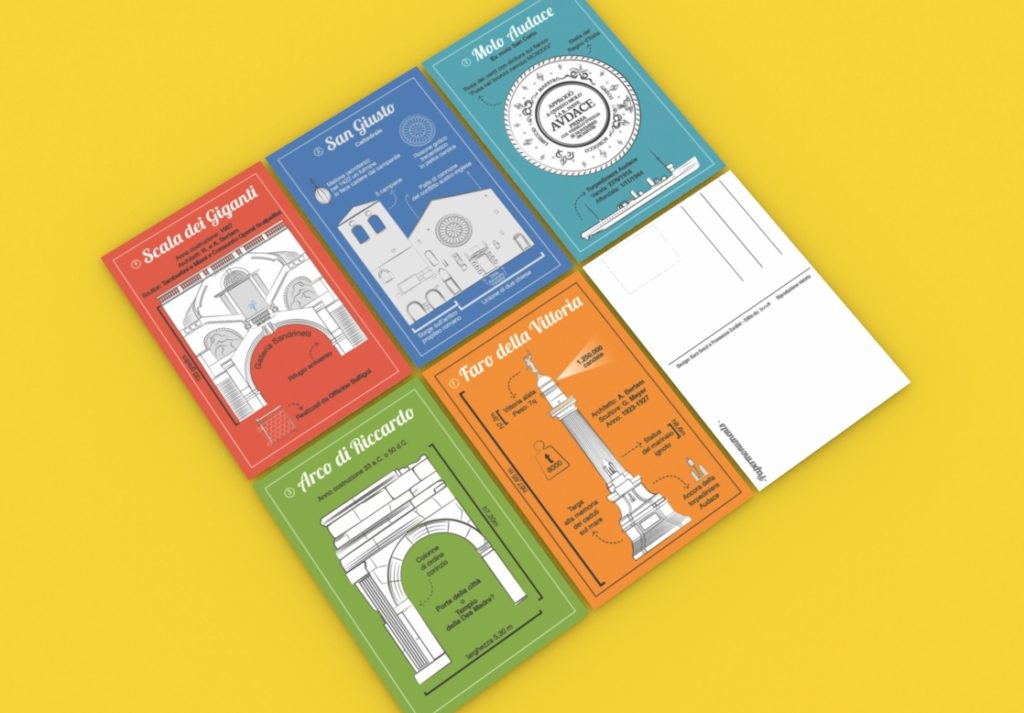 In this way the postcard doesn't only represent an image from the city, but it also tells a story.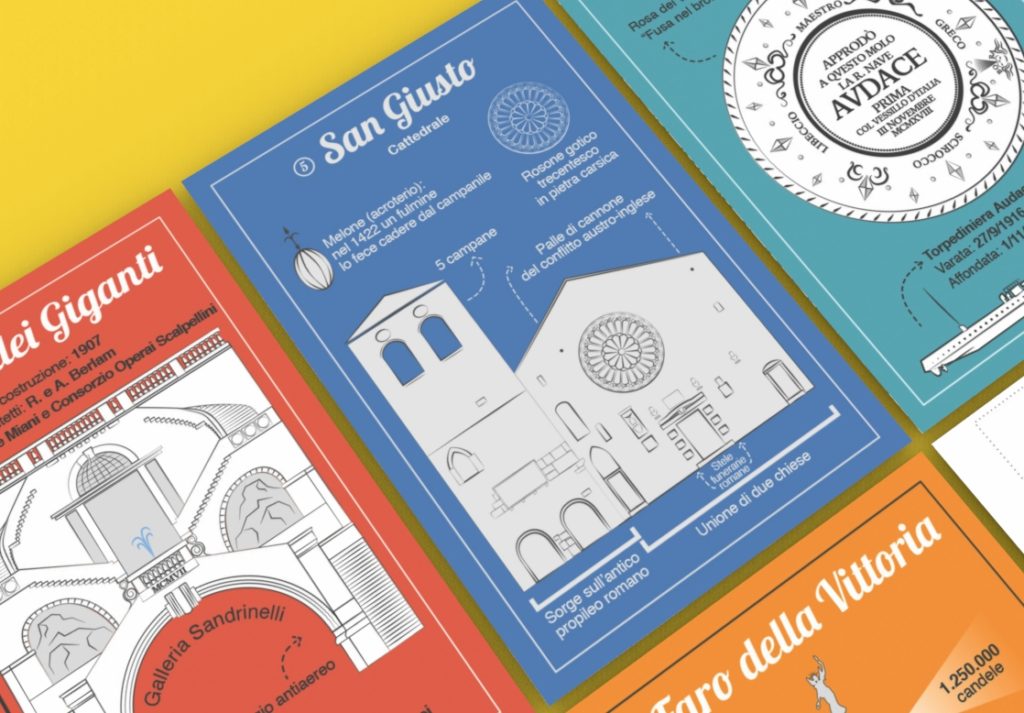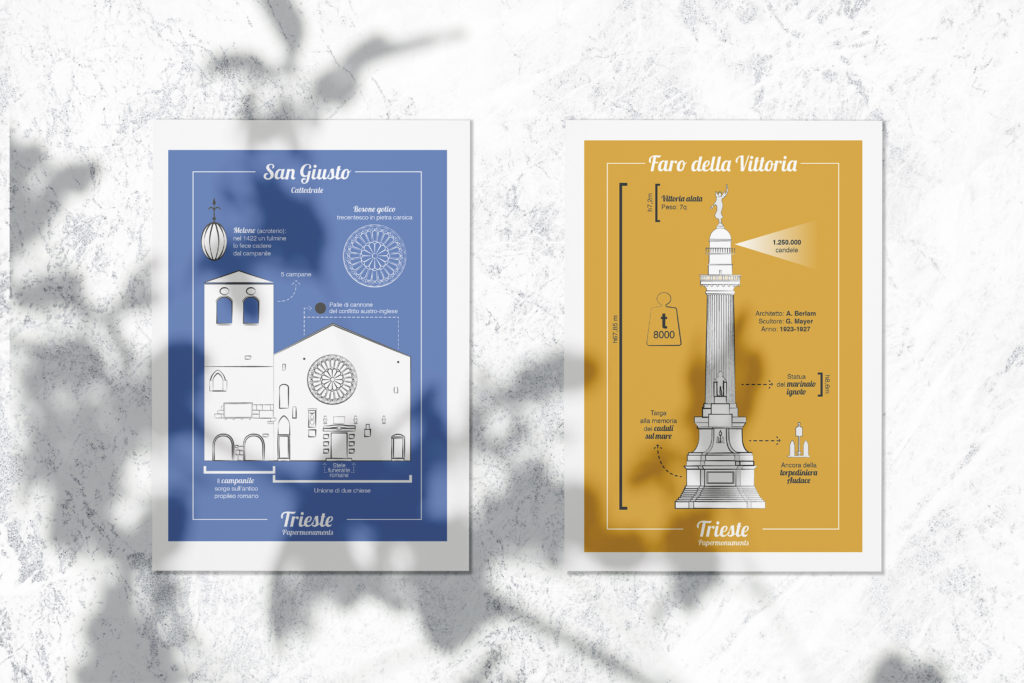 The project is a collaboration with Francesco Zardini, a historian (and dear friend) who researched the informations and facts about the represented monuments.